We've been living in 2015 for half a year already, and in these six months we have seen quite a few trends come and go. Some trends captivated our attention. Some even went mainstream, while others died away and disappeared. Below we have compiled a list of 8 trends which gained popularity as the year progressed. You'll find that it's not all bells and whistles either. Home trends this year are focused on economical savings and ecological benefits. If it saves homeowners time, energy, and maintenance costs, it's trending in 2015. And of course there are also a few classics on our list that seem to gain new momentum every couple years.
Berkshire Hathaway HomeServices Beazley, REALTORS® has their finger on the pulse, and we are ready to fill you in on the popular home trends of 2015 as well as what's expected to be popular in 2016.
1. Coral
Each year Berkshire Hathaway HomeServices Beazley, REALTORS® look forward to the color of the year, as well as other trending colors which transcend fashion, art, and interior design. This year that color was coral, which with its youthful sophistication seemed to reflect our country's overall optimism about the future.  A blast of a new color either outdoors or on an accent wall  is an easy change for owners to make, and offers them a lot of bang for their buck. We suggest pairing the color coral with some white, off white, and even lilac hues.
2. Open Floor Plans
An open floor plan is definitely not something we haven't seen before, but in 2015 it has grown more popular than ever as the young demographic has increasingly sought them out. Berkshire Hathaway HomeServices Beazley, REALTORS® has a number of available homes with open floor plans. Check out our Cornerstone neighborhood page for a variety of new homes in Aiken, SC that offer flexible open living space.
3. Freestanding Tubs
Freestanding tubs conjure images of Victorian-era luxury, but they are just as popular today. While some may find it hard to climb in and out, these tubs complement other modern day bathroom trends such as built in shelves and silver faucets.
4. Quartzite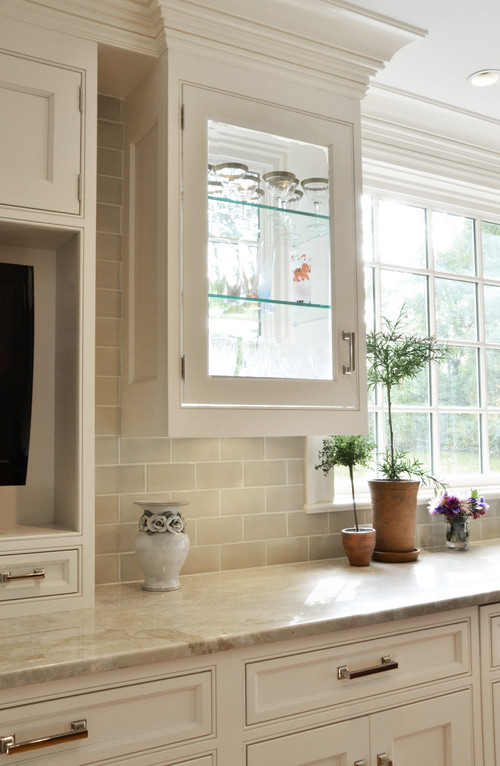 Granite and quartz counter tops are still top contenders among home buyers, but this year quartzite is making its way to the leader boards. Due to its reputation as a natural stone that's virtually indestructible it gained a lot of popularity over the course of the last few months. Another benefit to choosing quartzite is that it more closely resembles marble without the drawbacks of staining easily.
5. Technology
There has been a significant drop in price among hot ticket items such as web-controlled security cameras and motion sensors. If you can afford the newer models, however, they are often easier to install and operate.
6. Charging Stations
Home offices have been popular for decades, but something we haven't seen much of until this year is charging stations,which allows homeowners a dedicated space for charging several devices at once. The most popular location to store these stations are in a corner of the kitchen, entrance from the garage, and the mud room.
7. Fireplaces and Fire Pits
This year and next be on the lookout for chic modern takes on humble wood stoves and fireplaces. Whether it is flame or faux, the image of fire has universal appeal as a signal of warmth, romance, and togetherness. Several of our new homes at The Retreat at Storm Branch in Beech Island, SC offer beautiful fireplaces in multiple rooms of the home.
8. Smaller, Traditional Kitchens
Kitchens are not looking to downsize too much this year, but let's just say skates are no longer needed to get from the dishwasher to the refrigerator. In 2015 and 2016 keep your eyes peeled for kitchens that are reduced to a much more comfortable, livable scale, which could mean less appliances and smaller islands for homeowners.
With just six months left of the year, it may seem like there is not a lot of time left to jump in on this year's hot home trends. But have no fear! Because of their ecological designs, many of these trends are likely to carry over into the trends of 2016. As always, we'll continue to keep our readers updated on the latest in home design and maintenance.
For more information about real estate in the Augusta, Georgia area, contact Berkshire Hathaway HomeServices Beazley, REALTORS® at 706-863-1775 or contact us here.